Waveney Folk Club - What's On
2022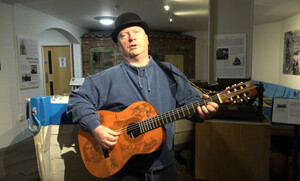 London Irish folk singer, songwriter,and artist. Currently based in North Norfolk he is a regular performer on t the East Anglian and London folk music circuit. In addition to performing well known Irish and English folk songs Anto has written and recorded and regularly performs his own compositions. Never Had to Shout was his critically acclaimed debut album released in 2013. Anto has been writing and recording music since that time, including songs influenced by recent lockdown events. Inspiration for his songs comes directly from life and his love of popular culture. A deep knowledge of the folk song tradition coupled with his London Irish heritage has given Anto a unique perspective on making music and writing songs. Hence a very interesting and entertaining musical character and he makes a welcome return to the Waveney Folk Club.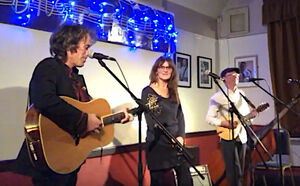 50th Anniversary Celebration gig. Local folk singer and songwriter John Ward and his trio return to celebrate this special occasion. Yes the Waveney Folk Club has been running successfully for fifty years. John Ward made his club debut as a solo performer back in the 1980's . He has long lasting connections with the Waveney Folk Club from the days when the club was located in the back room at the Waveney pub. in Oulton Broad. The club started life there in June 1972. John Ward will feature his specially created picture show to offer an historic background and feature to this evening's musical entertainment. So come along and join us for this very special celebratory occasion, and enjoy another great evening of folk music at the Waveney Folk Club.
Jun 24
Fifty years of floor singers special singers night.
Floor singers who have performed at Waveney Folk Club over the past fifty years are invited to join us for this unique celebratory evening. The chance for floor singers, the backbone of the club, to perform their favourite song or songs chosen from the time spent supporting the Waveney Folk Club. Yes the fifty years celebrations continue in this evening event. There will be no door charge as such this evening only, we simply put the hat around to cover the cost of hiring the hall.