Waveney Folk Club - What's On
2020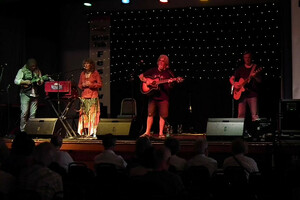 This superb four piece acoustic folk band have truly arrived on the folk club and festival scene, and they are always in demand. They are sure to get you singing along with their melodic and lay back mix of original and traditional songs. This folk band will feature guitar, bass, mandolin and Indian Harmonium. This club evening promises to be a brilliant night of folk music and entertainment at its very best.
David Cambridge and Jenna Walker have been described as the perfect guitar and voice duo. Based in the City of Cambridge they have been receiving excellent reviews whenever they perform within the folk club circuit. They are a traditional and contemporary folk music duo and will deliver some beautiful, and heart felt harmonised songs. This promises to be a really enjoyable evening of moving folk music.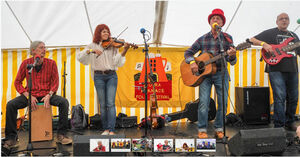 Welcome return to the Waveney Folk Club for this entertaining and dynamic folk band. Pennyless offer a highly enjoyable mixture of original English rebel songs and material of thoughtful creativity. This will be there third visit to the club and once again will no doubt be a popular gig that will be lively and entertaining.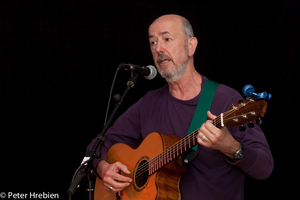 Acoustic guitarist and experienced singer of traditional and contemporary British folk songs. Phil has been busy performing folk songs on the UK folk and festival scene since the 1970's. He is also a member of the Bof a French dance music group performing in France and the UK. Phil also recorded his solo CD Time and Tide which was well received within the folk music world.